Rep. Mark Walker (D-53) tells Harper students "It's not impossible to have an impact that counts."
Illinois state rep. Mark Walker (D-53) visited Harper's Student Government Association (SGA)  meeting held on Monday, February 3rd. Walker shared his journey as an entrepreneur turned politician. 
Members of SGA and other students, along with Harper president Dr. Proctor gathered in room D193 late afternoon to hear Walker explain the procedural steps involved in law-making. He explained, in detail, how a bill is proposed and the strenuous steps it takes to turn into an actual law. He shared that it is very difficult and strenuous getting through thousands of bills a year.
But, despite the longevity of the bill process, Walker said he thoroughly enjoys his job. 
"This is easily the most fulfilling job I've ever had, but it is not easy," Walker stated. "It's also the hardest job I've ever had."
Walker described his satisfaction in creating change. "I've helped vote to pass gay marriage. I've helped vote in the death penalty," Walker listed. "I helped vote to outlaw private prisons."
After answering questions for nearly 30 minutes, Walker told many of the young aspiring politicians in the room: "It's not impossible to have an impact that counts… My biggest challenge, as well as a legislature, is for people to believe in change, to believe that things can happen. I see it [happen] everyday."
The message resonated with 19-year-old SGA president, Farah Khan. 
"Rep Walkers message was very uplifting and I can personally say it was inspiring to some members of SGA in particular," Khan stated. "…it was still important to see one of our Representatives doubling down on his ideas and beliefs and rhetoric for a more progressive society, which was thoroughly appreciated"
Leave a Comment
About the Contributor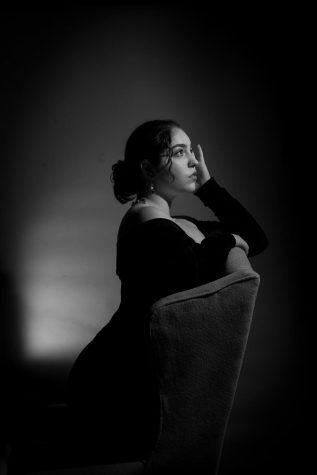 Micaela Gaffo, Reporter
Micaela plans to pursue a major in sociology and hopes to teach the subject at a college level in her future. She also is a lover of art; she is a dancer...