Traditions Day: International Students Club celebrates students' cultures
Harper's International Students Club celebrated a potentially new tradition last month: Traditions Day. The event's aim was to have students share traditions from their culture–ranging from clothing, significant objects, photos and videos.
Julio Bazan, who is a club officer and student from ESL classes, joined International Students Club to learn about different cultures and to share his own with others. He proposed the idea for Traditions Day to the group. Bazan came to the event dressed up in traditional Peruvian clothes to share a part of himself.
"Traditions are bricks that make up the foundation of culture.  They are important because they reflect a person's values, beliefs and shape our families and societies," explained Dr. Richard Johnson, who heads the Office of International Education Studies at Harper. "When we acknowledge and learn about each other's traditions, we celebrate our common humanity and make the world a better place."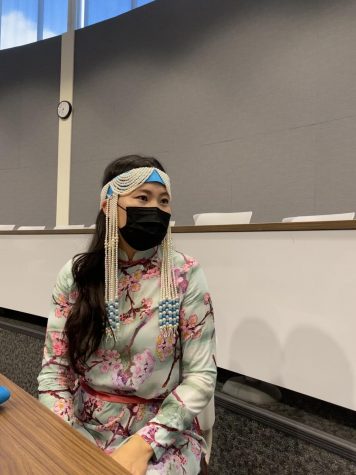 Students shared and experienced a variety of objects, from tea service and clothing to comic books and paper money from their countries.
Freshman Serkan Gozel, who comes from Turkey, shared his culture with the other students by bringing a traditional kettle (two stacked teapots) called çaydanlık. 
"That was a great event, I had so much fun!" Gozel said. 
Sophomore Mijan Khaja agreed.
"For me, the fact that I got to meet with new culture people and experiencing their culture and also viewing their beliefs from their perspective was the most enjoyable part of the event," Khaja said.
Associate Professor of Linguistics and ESL Kathy Reynolds ran the virtual part of the program and said that the online students were proud to be there and sharing their cultures also. The event offered students both on and off campus a chance to connect.
"When people share a tradition that is meaningful to them, they share a part of themselves," Reynolds said. "Being open and willing to teach and learn helps people make connections with others. We can also see what traditions are similar and different around the world."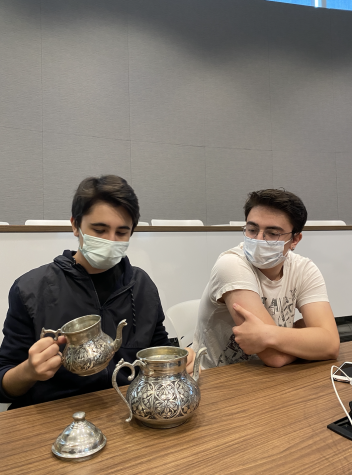 At least 26 students participated in person at the event held late afternoon on Thursday, Sept. 23 in building D.
"I think the event was successful because the idea came from the students and because the students are all wonderful Ambassadors of their countries, customs, cultures and values," Dr. Johnson added. "It's a beautiful thing to be part of, and I'm honored that everyone is so welcoming of each other."
Leave a Comment