January Podcast Roundup: who should you be listening to?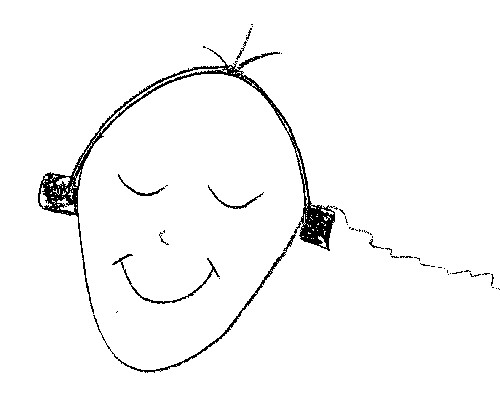 As podcasts continue to rise in popularity, it's time to start the new decade with an arsenal of go-to shows to binge between classes or keep you company during your commute. As a self-described podcast devotee who grew up listening to NPR and WBEZ with my dad, I've developed a diverse taste and an insatiable need for new content to fill my ears.
So fear not Harper, I'm here to bring you a curated list of shows each month that I recommend to impress your friends with psychology knowledge, dating advice, and everything in between.
Ologies with Alie Ward
"Ask smart people dumb questions." This is the humble motto Alie Ward, science enthusiast and young veteran of educational programming, offers to her audience. She does what many inquisitive minds wish they could do: ask experts every silly or serious question that pops into their brain! Every new topic is delightfully unpredictable, from Somnology (SLEEP) to Ludology (VIDEO GAMES) to Teuthology (SQUIDS) and Psychological Traumatology (PTSD & STRESS) there are endless ologies to dive into! Despite being a total smarty-pants herself, Ward slips comfortably into the layperson role to interview the masters. Her wholesome, curious approach and goofball humor make her show that much more accessible. Listen to this podcast to be surprised by how much you suddenly care about word origins…or hagfish…or volcanoes. Just trust me on this one.
Hidden Brain with Shankar Vedantam
Like countless other programs from NPR's notoriously high-quality catalog, Hidden Brain makes learning painless and, at times, even breathtaking. Shankar Vendantam unpacks human psychology and the motivations behind our perplexing human behavior in a way that sticks with you. This show uses compelling storytelling and perfectly balanced research, anecdotes, and expert opinions to investigate each topic. I've collected plenty of useful advice that I've integrated into my everyday life, from how to avoid committing logical fallacies to keeping my new year's resolutions (no, seriously!). Vendantam's narration is both calming and earnest, encouraging the listener to take this inquisitive journey with him one episode at a time. Listen to this podcast to get a glimpse into your own enigmatic mind and to come away feeling intellectually uplifted.
Girls Gotta Eat with Rayna Greenberg and Ashley Hesseltine
As you could probably guess, this pod is for the ladies. Although guys might learn a thing or two—and maybe some they wish they could unhear—from these hosts' candid convos about sex, relationships, and dating in NYC. Greenberg and Hesseltine bring their brand of unapologetic, totally authentic social commentary to the pod and they open up the dialogue to a myriad of culturally relevant guests. These ladies also know how to bring the funny, both having dabbled in comedy and social media fame. Listen to this podcast if you want to feel like you're just listening in on a juicy gossip sesh with your girls and for frequent nuggets of wisdom from two happily single women in their 30s.
The Dream with Jane Marie and Dann Gallucci
After climbing the ranks of WBEZ's This American Life from intern to producer and hosting Tinder's official podcast, I'd be interested in anything Jane Marie had a hand in. What I didn't expect was the cutting cultural critique The Dream employs to reveal a darker side of capitalism, specifically Multi Level Marketing and the prolific wellness industry. Whether you're a skeptic or just hate seeing your Facebook friends selling protein powder on your timeline, this pod is for you. Marie's bias on the issues is potent but she certainly does her research, from government statistics to talking to the experts and even interviewing boss babes from her hometown. Marie and Gallucci's commentary is painfully relevant in the new decade as they try to unearth the ugly truths behind mainstream health, beauty, and being your own boss. Listen to this podcast if you don't mind thinking critically and getting a little cynical.
The Last Podcast on the Left with Ben Kissel, Marcus Parks, and Henry Zebrowski
This pod is a mixed bag bursting at the seams with horror and hilarity. The hosts, three best friends whose respective quirks coalesce into perfect lunacy, deep dive into tales of aliens, cults, serial killers, conspiracy theories, and other dark corners of humanity. What makes this show stand out amongst the numerous others of its kind is the hosts' outrageous banter and the sheer amount of research done on each topic. Rather than the serious, deadpan delivery the podcast world is known for, these guys match the absurdity of their subject matter with rambunctious enthusiasm. Listen to this podcast for spontaneous bouts of laughter and to arm yourself with heaps of bizarre lore to haunt your nightmares.
If any of these podcasts strike a chord with you, I'd love to hear your thoughts and suggestions for more shows to listen to. I'll catch you next month with another top five but until then, happy listening!
Leave a Comment
About the Contributor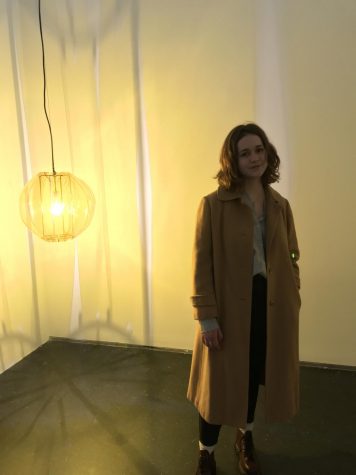 Izzy Reno, Reporter
Izzy is majoring in Sociology and is interested in studying linguistics and anthropology. Her superpower of choice would be the ability to read minds.