Student Activities Board holds event to talk about Ukraine
Student Engagement and Student Activities Board (SAB) coordinated an event called, "Community Pulse Check In: Crisis in Ukraine" for students to destress and have a chance to share their thoughts and feelings about the ongoing war in Ukraine. 
It took place in the Building A Student Center Lounge on Tuesday, March 15 from 12 to 2 p.m.
Student Engagement provided food from Shokolad Pastry & Cafe, a Ukrainian restaurant in Chicago; meat, potato and potato and cheese varenyky (Ukrainian pierogies) and various cookies, such as chocolate-dipped, heart-shaped butter cookies and macaroons. 
The Community Pulse Check In was immediately followed by a meeting hosted by Student Activities Board and involved a subcommittee of students interested in planning efforts to support Ukraine. The students brainstormed ideas about setting up cash and credit donations at Harper that would go to Project HOPE, a humanitarian relief organization.
Following subcommittee meetings will occur every Tuesday from 2-2:30 p.m. in room W216. All Harper students who are interested in helping are welcome to attend. 
Freshman Yulia Hutsul and freshman Julia Markowski are both co-chairing the subcommittee. Hutsul said that Markowski initially reached out to her about creating an opportunity for students and staff to make donations to help support Ukraine.
Hutsul then contacted Student Engagement, and both Hutsul and Markowski brought their ideas to SAB to make them a reality. 
"I think our goal was to let students know that they are supported in our community and that we care about our students that have Russian and Ukrainian heritage or anybody that's affected by this crisis to make sure that they know that they have support in our college," Hutsul said. 
SAB secretary and sophomore Priscilla Villa shares a similar desire to Hutsul. 
"I hope for students to gain a better understanding of what the Ukrainians are going through," Villa said. " … it's not something we're currently going through, but we can be empathetic and show that empathy for them and be there for them." 
Leave a Comment
About the Contributor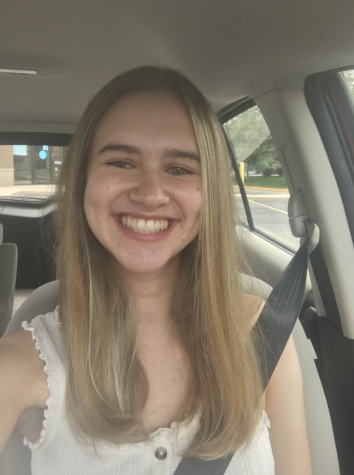 Adriana Briscoe, Editor-in-Chief
Adriana writes feature stories, news stories and editorials for The Harbinger.