Student Engagement holds town hall meeting for students and provost
Student Engagement hosted a student town hall meeting coordinated with Harper's administration and led by Provost Dr. Mary Ann Janosik on Tuesday, March 1 in the Wojcik Conference Center.
Dr. Janosik began the meeting by giving campus updates regarding Harper's upcoming switch to being mask-recommended rather than mask-mandated. Then, the administration opened up the floor for students to share what was on their minds.
According to Manager of Student Engagement Erin Graff, the town hall meeting is hosted twice a year to give students access to campus leadership.
"The student town hall is an opportunity for students to voice their thoughts, opinions, concerns, [and] successes," Graff said. "It's really an opportunity for students to get that direct voice for administrators so that if there's something that needs to be noted, the students have that direct opportunity to do so."
First-year student and Student Government Association Senator Jakub Ratajewski found it interesting to hear student concerns, particularly ones surrounding transportation to campus. 
"I did not really think about transportation as a big issue for many students, but now that I think of it, I know at least one student that can't commute that often because he doesn't have a car," Ratajewski said.
In addition, concerns about releasing effective communication to the student body, getting students more involved on campus and supporting veteran students were discussed. 
Dr. Janosik hoped that students felt heard by and connected with the administration at the meeting. 
"I hope they learned that the senior administration is human and that we are interested in students, and we want to be able to be approachable and accessible," Dr. Janosik said. "That for me is very important as an administrator is that people know if they have a question or concern, they can ask and I will listen."
Leave a Comment
About the Contributor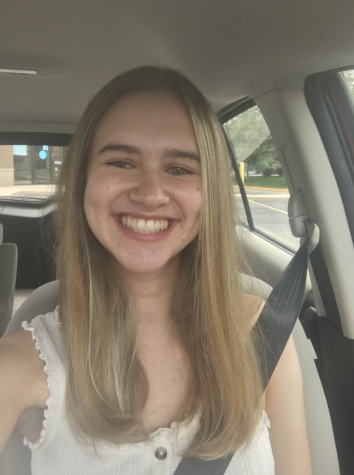 Adriana Briscoe, Editor-in-Chief
Adriana writes feature stories, news stories and editorials for The Harbinger. Outside of writing, she is passionate about music, reading and self-growth.