Healing from COVID-19: Five months and counting
A local family's battle with coronavirus lingers and racks up a $1 million medical bill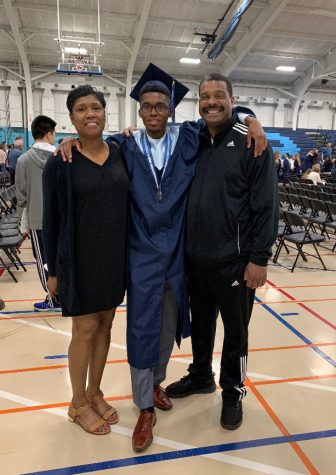 It was supposed to be a quiet April afternoon for Kendall Morrow. The 59-year-old Arlington Heights father was about to embark on a walk with the family dog when, suddenly, the unthinkable happened.
"I collapsed. Everything went to black," Mr. Morrow explained. 
After being rushed to the hospital, Kendall's wife, 55-year-old Paula, and son, 19-year-old Jordan, assumed his fall was caused by blastomycosis, the lung disease he'd been diagnosed with a month earlier, resulting from years of working in the airplane industry. While coronavirus was ravaging Illinois at the time, Kendall had been regularly tested for it since his blastomycosis diagnosis, and he had tested negative just two days prior.
But then the doctor called: "Your husband is positive for COVID-19."
Due to how unprepared the government was for the pandemic, there were not many tests available at the time. A doctor needed to order tests for Paula and Jordan Morrow. A few days later, the results came back positive for both.
Paula and Jordan felt under-the-weather, but it was nothing compared to the dire condition Kendall was in. Within a week, he was in the ICU, hooked up to a ventilator, falling out of consciousness. This remained the case for about a month.
The doctors were unsure of what to do. "Any patient, even right now, is an experiment," Jordan said.  "Cause [medical professionals] don't know much about this disease."
Mr. Morrow's blastomycosis treatment had to be paused as it reacted poorly with COVID treatments. A blood transplant didn't work. The doctors were losing hope. Paula and Jordan received two separate calls informing them that they should prepare to say goodbye–through Zoom. 
But about a month in, Mr. Morrow's condition improved. He had been given steroids, as well as a tracheostomy suctioning to clean up mucus. Thus began the long road to recovery.
One day in late June, Mr. Morrow's wife and son could finally visit him. Soon afterwards, he was released from the hospital and started rehabilitative therapy.
He was moved to the Shirlie Ryan AbilityLab, a nationally renowned rehabilitation center, in July. On his first day, he still could not walk. But he finally walked through the front door of his home – with the help of a walker – on July 23rd.
To this day, Mr. Morrow attends rehab three times per week and continues his journey back to full wellness. His lingering symptoms include muscle spasms, hand tremors, nighttime congestion, and 'COVID toes' – the blisters and redness that often appear on coronavirus patients' toes. His motor skills are so diminished that it may be six to eight more months before he can drive a car again.
In total, Mr. Morrow's treatment cost over $1 million–which was all covered by insurance.
According to industry trade group America's Health Insurance Plans and as cited by a CBS news report, "Dozens of insurers, including Aetna, Cigna and Humana, have waived co-payments, co-insurance and deductibles for all COVID-19 treatments." This includes hospital stays.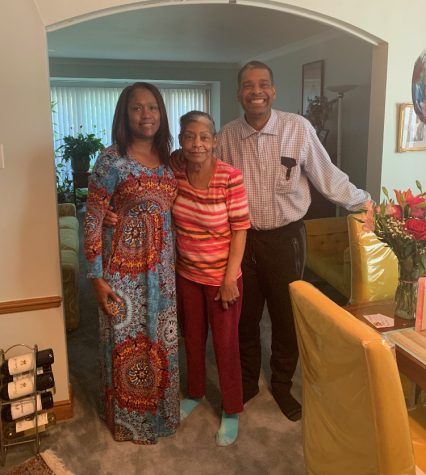 As for the rest of the Morrow family,  their symptoms linger too. Jordan notes that his taste buds aren't the way they used to be, and he has memory issues – making his second year at the University of Dubuque slightly more difficult. He also complains of muscle aches, shortness of breath, and difficulty sleeping.
"Take this seriously," Jordan warned. "Stop being in denial and face the fact that we're in a pandemic."
The Morrows were one of the thousands of families to be affected by COVID-19 in Illinois, where the total case count is approaching 300,000 as of late September.
View Comments (3)