Harper Auto Club hosts inaugural car meet
The upper level of building G filled with the pulsations of the baritone exhaust note from a modified Chevy Camaro's V8 engine. As it pulled into a parking spot alongside a rank of other cars, the image of a complete car meet formed. 
With the help of a few staff coordinators, Harper's students ignited the brand new Harper Auto Club's inaugural car meet, signifying the first collective movement to unite Harper's car enthusiasts in the college's 52 years of operation. 
Standing amidst the meet was club president and Business Communications student Michael Makdah, 21, who happily greeted each of the participants as they helped his creation come to life. Michael's motivation to create an Auto Club for Harper's car enthusiasts came partially from his observations as a Harper student. 
"In the parking lots we see a lot of people who share similar interests, there's a big car culture around here, and there was nothing really here to bring us all together" Makdah stated. 
Being an avid car enthusiast himself, Michael envisioned a place where students could assemble to share their passion together.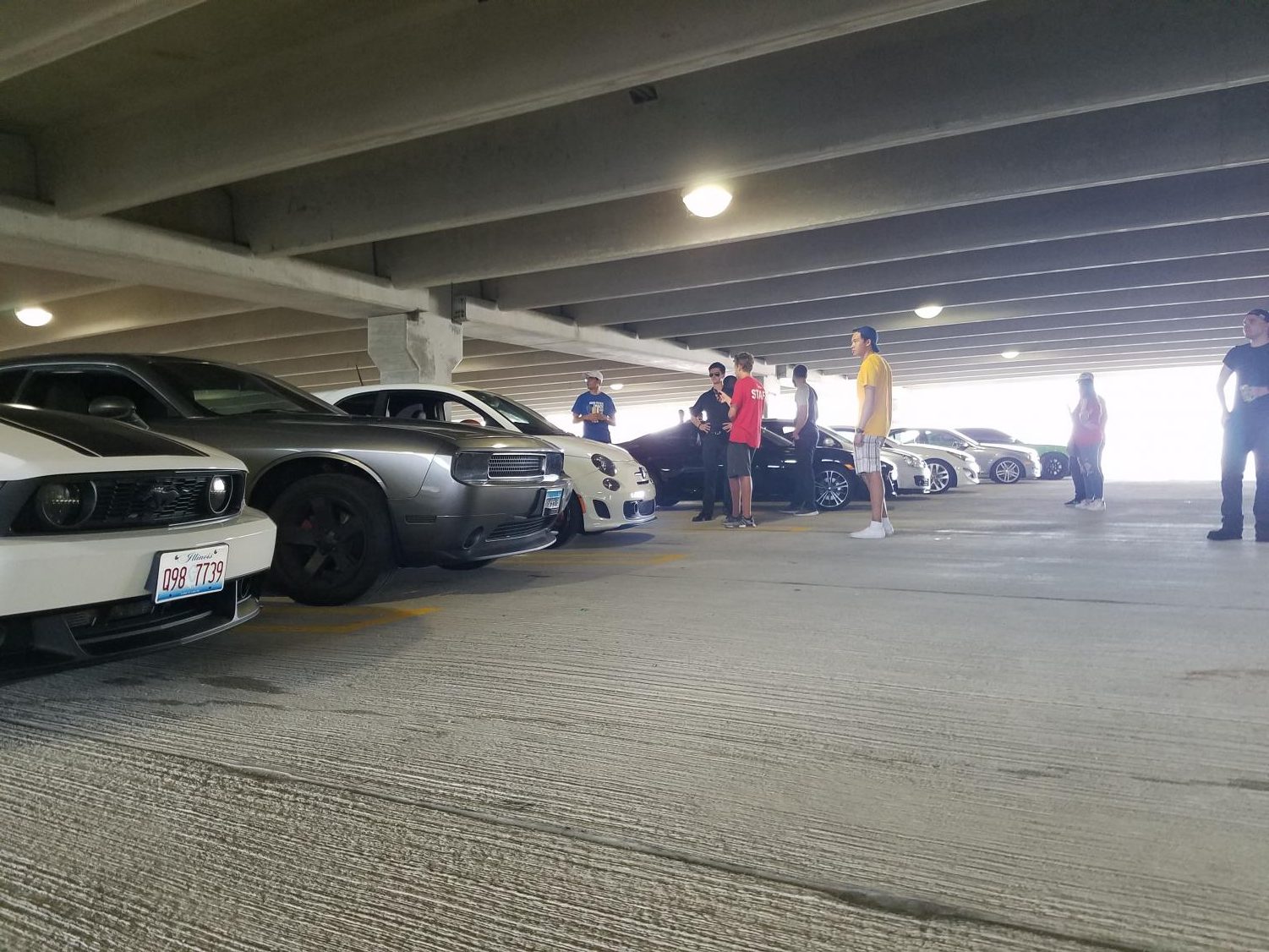 "I wanted to bring that sort of culture here to Harper in a safe and positive way for all students to enjoy" Makdah Continued. 
In an effort to dispel public misconceptions about car culture and automotive enthusiasts, Michael worked with the Harper College Police to create a safe environment for club car meets. The campus police gave the club permission to use the college's parking lots as a meeting ground. 
"we have to take them into consideration when we take them into any sort of public event on campus, I'm really close with a bunch of the Harper police, a lot of them are car guys themselves so they like this whole thing that's going on and they're up for it" Makdah Commented. 
Jalen Little is a student advisor at Harper College. He's the club coordinator and helped Makdah's vision come to life. 
"The amount of passion that students have for their own individual automobiles on campus is really what ignited my passion to create an opportunity for these enthusiasts to all meet together, and Michael's passion for his own car is kind of what inspired me to want to get on board with him and help him navigate the process of creating a club" Little said. 
The club had no pushback during its creation. Student Involvement funded the club and the Harper Marketing Services are in full support of the club and it's founders. Jalen claimed that the conversation of an educational automotive program at Harper is definitely on the table. 
"I think the automotive club is a great foundation to gauge interest in an academic program such as automotives" Little stated. 
Little pointed out that seeing as Harper is a commuter school the fact that there hadn't been an auto club up until Michael brought the idea to attention was surprising. In Little's eyes Harper students can benefit from the club and the opportunities it provides. 
The club has taken initiative to provide volunteering opportunities for members. In November the club has planned a car cruise from the Harper campus to Feed My Starving Children as a way to give back to the community. 
On Friday, October 25th met at the top of the Harper parking garage the auto club for a photo shoot to showcase their cars. Photographers from Harper Marketing Services were invited to take photographs of student's cars with the intent to be posted publicly. These photos can be found can be found on the Auto Club's Facebook page. 
Students can join the Harper Auto club by going on Facebook and joining the 'Harper Auto Club' group.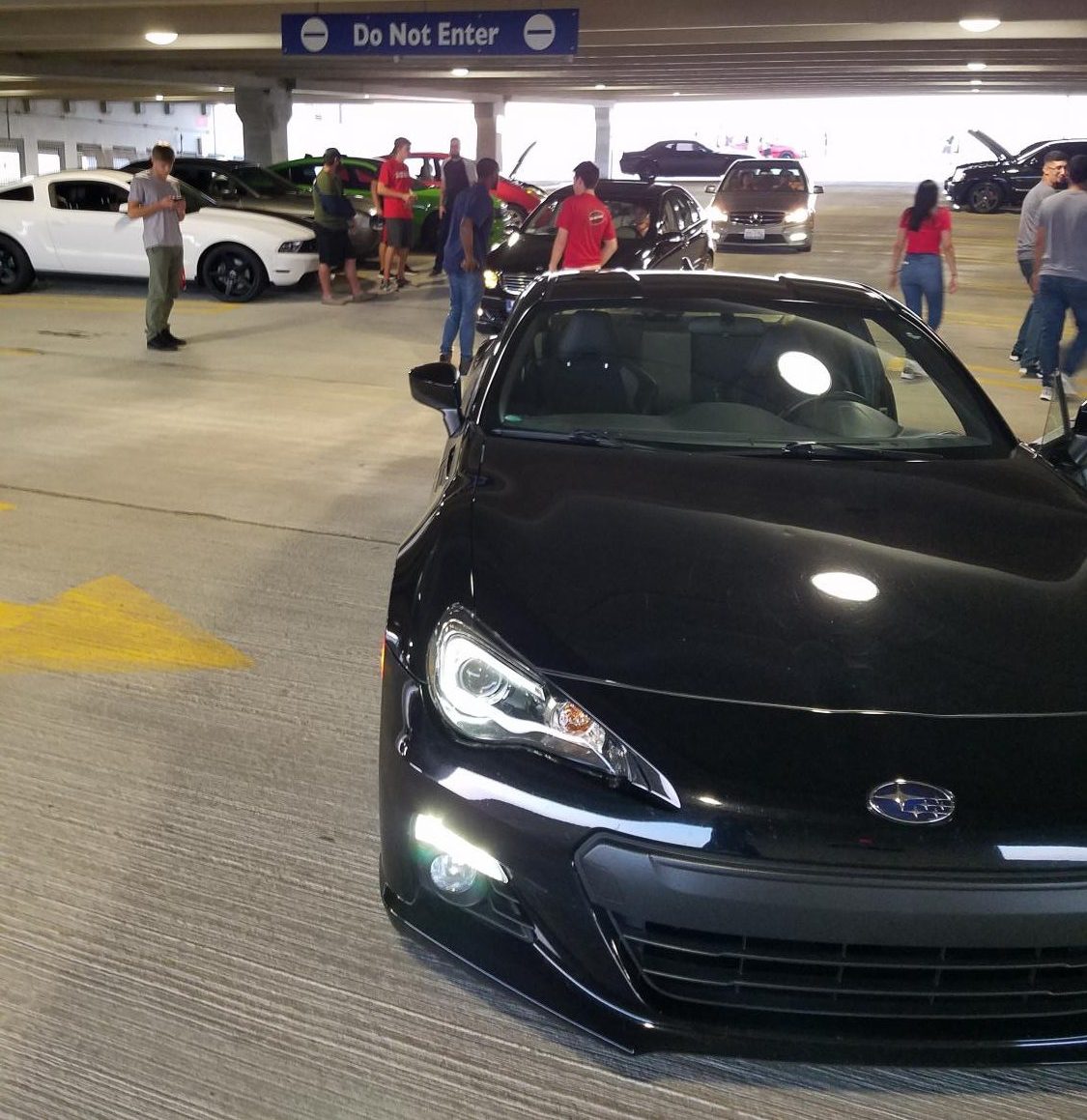 Leave a Comment