Harper PTK/Honors see increased participation during remote semester
Marion Bensing started as a freshman at Harper College during remote learning thanks to Covid-19. While she hasn't been able to step foot onto campus yet, Bensing has been able to make a connection through her involvement with Harper's Honors Program–which is active during these remote semesters. For the 18-year-old, the weekly virtual gatherings have allowed for much-needed interaction with other students. 
While in quarantine, Bensing has worked at her local Mariano's and has baked a lot in her downtime, which is one of her favorite hobbies. But she misses her college experience, she said. 
"This is really the only time I get to actually like, talk with people who attend Harper and it feels like I am somewhat on campus even though I am not," Bensing explained. 
The Honors Program and Phi Theta Kappa (PTK) are both organizations offered to Harper students with combined weekly meetings, events and outings. 
The Honors Society is an extracurricular extension of the Honors program at Harper. To join, it is required that students meet certain rigorous requirements and apply to the program. The program offers smaller class sizes and opportunities for students "to cultivate the virtues of independence, academic talent, intellectual curiosity, and persistence."
PTK is an international honors society for 2-year colleges that requires a 3.5 GPA to join. PTK promotes activities based on its four pillars: scholarship, leadership, service, and fellowship. If you're in PTK, that makes you automatically eligible to apply for the Honors Program.
While both organizations overlap, PTK conferences are only for PTK members and the Honors Council in the Illinois region is only for Honors Program members.
During the regular school year, both groups maintain an active schedule with weekly meetings that include guest speakers from Harper's faculty, cultural outings, state and international conferences, and volunteer projects.
When the news hit that everything would remain remote and online, they were worried. Would students participate? 
"At the beginning of the semester, we did a survey, where we asked, do people want more? Do people want less? Do you want about the same?" explained English professor Alicia Tomasian, co-coordinator for the Honors Program and PTK.  "And people were like we want it. We want things to do." 
The groups have maintained their weekly meetings that last about an hour-long every Tuesday at 3:00 pm through Webex. These still include faculty speakers, discussion, and even games to relieve some stress.
"I think our weekly meetings are actually more constantly well attended," professor Tomasian explained. "But I feel like if anything maybe it's gone a little bit up."
In November, the groups experienced a virtual tour of the Ruth Bader Ginsburg exhibit at the Holocaust Museum in Skokie, which included both students and faculty members gaining an audience of over 25 people. 
The group also attended a virtual play called 'Immortal Goats' in September and another play in November called 'War of the Worlds' by Theater in the Dark. After both plays, the students were able to engage in a Q&A with the play's cast and directors. Each play had about 10 students participate. 
Other virtual activities have included movie nights, game days, and even a virtual 5k for its members.
This spring semester, both groups will get to attend more plays, participate in more regional conferences and events, and continue their weekly interactive meetings.
"People are excited to be a part of the club, especially newer students," added PTK's chapter president, Avni Singh.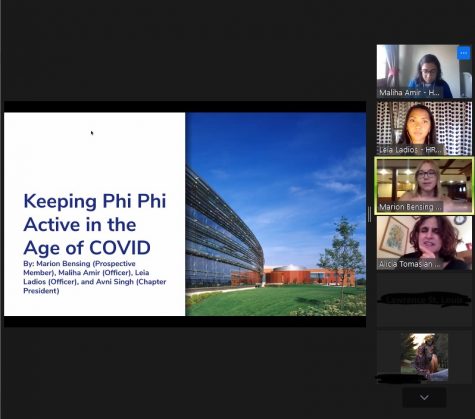 During the fall semester in September, PTK and Honors members were even able to present on the group's success during remote learning at a PTK and Honors virtual regional conference held at the state level in October. While five students worked on the presentation three of them got to share their efforts to keep their members engaged and active. 
Towards the end of February, the Honors members also get to participate in the Honors Council in the Illinois region, a virtual conference where Honors students get to "present original research and scholarship and enjoy meeting their peers from other institutions."
Later in the spring as well, the Honors Program will be hosting 'A Great Book Symposium,' which is where students from a number of Honors Programs will come for a virtual seminar to discuss "a few core texts," explained professor Tomasian.
"So far it's been an incredible experience, even though that we're virtual I still met incredible people through the program,"  Singh agreed. "Even though we're virtual we still have a sense of community."
Leave a Comment
About the Writer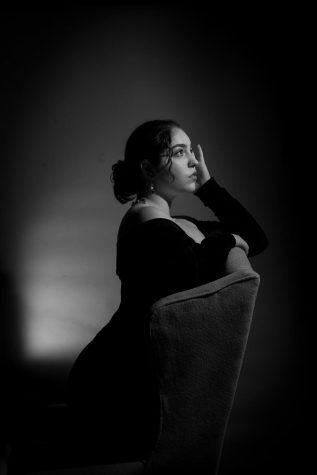 Micaela Gaffo, Reporter
Micaela plans to pursue a major in sociology and hopes to teach the subject at a college level in her future. She also is a lover of art; she is a dancer...