Weekly Campus Update 9.9.19
Harper College's Student Government Association (SGA) meets each week to discuss important issues relevant to student life. Below is a summary of their meeting minutes from September 9th, 2019, originally recorded by Dylan Hildebrand, SGA Chief of Staff.
Hullabaloo is this Wednesday from 11am to 1:30pm on the Harper Quad! Clubs and student associations are gathering to recruit and showcase to students.
President Proctor is asking for students to create and lead a fundraiser focused on disaster relief for Hurricane Dorian. A roundtable will be held next week to further discuss research and potential charities.
Brainstorming "Spirit Night" for Harper clubs to compete for a $100 grant from Student Involvement. Whoever shows the most school spirit wins!
Farah Khan, SGA President, will be representing Harper College to the Illinois Board of Higher Education. David Santafe-Zambrano, SGA Student Trustee, will also be serving as the Non-Traditional Board Member.
Student Involvement is pushing to have a part-time, and someday full-time, coordinator for the Student Veterans Association, as well as to drastically increase their grants.
Hawks Care opened in the Center for Student Involvement, Building A, Room A336.
A multi-million dollar proposal is being put together to request new funds for Hawks Care, student engagement, and larger grants per club/organization for eco-friendly events, travel/conferences, and alliances.
A new program called LEAD Harper is a "Top-level leadership experience cohort for ~25 students." More information to come.
The Talk,

a diversity and inclusion workshop for students to enhance their skillsets and become an agent of change, is happening on October 3rd from 4-8pm in E107. You can register here.
October is LatinX Heritage month and to kickoff the month Illinois Comptroller Susan Mendoza will be the keynote speaker next Monday at 11am in A Building.
The next Board of Trustees meeting will be held next week on September 18th at 6pm in Room W214.
The next SGA meeting will be held next Monday at 11am in Room Z123.
Thanks again to Dylan Hildebrand and the Student Government Association for sharing this week's meeting minutes with The Harbinger Student Newspaper.
Leave a Comment
About the Writer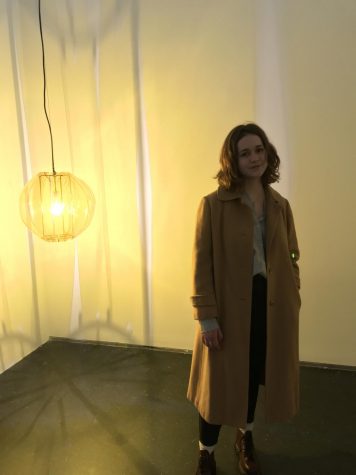 Izzy Reno, Reporter
Izzy is majoring in Sociology and is interested in studying linguistics and anthropology. Her superpower of choice would be the ability to read minds.