Campus Weekly Update 9.30.19
Harper College's Student Government Association (SGA) meets each week to discuss important issues relevant to student life. Below is a summary of their meeting minutes from September 9th, 2019, originally recorded by Dylan Hildebrand, SGA Chief of Staff.
Aleska Schwartz, Maria Kuzniar, and Ulises Wilkinson were sworn in as senators.
Beck Masi ran unopposed for Secretary of Leadership & Service and won with 7 votes in favor. All other SGA position elections will be postponed until next week.
Three new clubs—Photography Club, Ultimate Frisbee, and FAUNDS (Foundation for Allies of Undocumented, Non-Citizen, and DACA Students)—were approved by the committee.
PRIDE Club's Juliana Vercillo expressed concerns about recent reports of anti-LGBTQ+ harassment on and off Harper's campus.

Students experiencing or witnessing harassment should reach out Mike Vanlangingham in Student Involvement, the Dean of Students, Title IX Coordinator, or HEAT.
Juliana also discussed policies on campus that make it difficult for clubs to raise funds and request donations on campus.
Thanks again to Dylan Hildebrand and the Student Government Association for sharing this week's meeting minutes with The Harbinger Student Newspaper.
Leave a Comment
About the Writer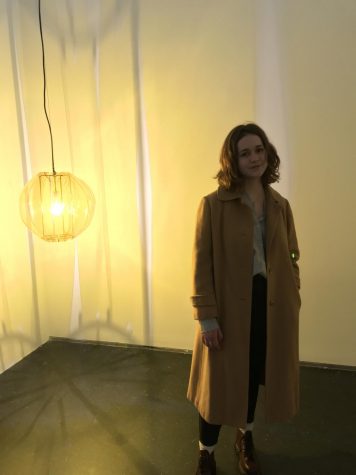 Izzy Reno, Reporter
Izzy is majoring in Sociology and is interested in studying linguistics and anthropology. Her superpower of choice would be the ability to read minds.