Curious: Who designed the Harper College logo?
Harper College's current logo was designed by graphic designer Carl Regehr in 1969 – the very same year the Palatine campus opened its doors, according to Harper College: The First 50 Years by Trygve Thoreson. Hired as a consultant by the school board, Regehr was given the task of redesigning the original Harper logo to go along with the transition to a new campus.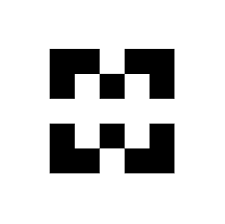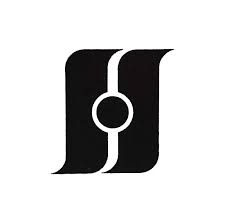 During its first two years of operation, classes at Harper College mostly took place at Elk Grove High School or Forest View Educational Center as there was no official campus to call home. It was during this short window of time that Harper had its only other school emblem, shown above on the left.
Though functionally similar to the logo we know today – being just a big ol' H for Harper – this version of the H design rubbed some of the staff the wrong way. 
"During year two, someone pointed out that it looks like 'seals mating,'" faculty member Frank Smith is quoted as saying in The First 50 Years. "That was the end of that design, and in short order, the current squared blocky H logo appeared." 
Regehr's redesign was more well-received than its predecessor, even collecting a few awards for logo design according to Thoreson. 
Its longevity also speaks for itself as the design hasn't changed since its debut, save for a change in the school colors from maroon and gold to blue and silver. This was a long-proposed amendment that was fully rolled out in April 2008.
According to Harper archivist Bridget Lerette, this color change was made for the sake of keeping a cohesive color scheme across all school activities – while the color palette of on-campus signs and branding had been blue and silver for a long time, spirit colors had mostly remained maroon and gold, with the school emblem being depicted in either color scheme depending on how it was being used at the time.
Below are some of the earliest images of the modern Harper logo that can be found in the Harper College archives, dating back to May 1970:
Photos courtesy of Harper archivist Bridget Lerette.
Also, if you are interested in seeing more of Carl Regehr's graphic design work, check out these collections from the Chicago Design Archive and the Krannert Art Museum at the University of Illinois at Urbana-Champaign.
Leave a Comment