Curious: How did "Harper" select William Rainey Harper as its name?
William Rainey Harper College received its name in honor of Dr. William Rainey Harper, who was widely regarded as the father of the two-year college movement and the originator of the community college concept, according to retired Harper professor and author Tryge Thoreson who wrote, Harper College: The First 50 Years.
Harper first sprang up in 1965 when residents of the northwest suburbs of Chicago expressed a desire to create their own community college. 
In these early days, prior to the college's official opening, the college did not have a name — it was simply referred to as Community College District 301.
The college's board members first considered the idea of naming the college after Dr. Harper in 1966 at an informal meeting due to Dr. Harper's influence in creating the concept of community colleges.
Dr. Harper first got the idea to create "junior colleges" after John D. Rockefeller convinced him to lead the University of Chicago in 1890. Dr. Harper's work on the community college initiative inspired Harper College's founding president, Robert E  Lahti.
"I believe that Lahti was very passionate about the history of the community college movement, and the concept of being connected to the University of Chicago," one longtime board member says in the book. "To Lahti, William Rainey Harper was the one who had the vision of taking education to where the people were."
The name William Rainey Harper College was officially adopted at a board meeting on April 14, 1966, and the college officially opened its doors in 1967.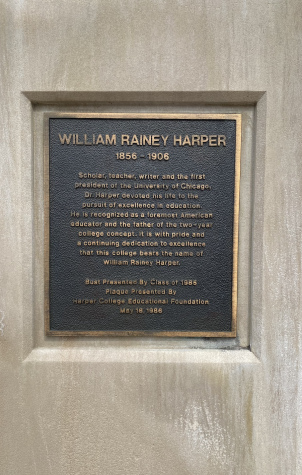 Leave a Comment