MMA: From UFC prelims to main events, Harper alumni are showing up and showing out
Former Harper athletes are not only making a name for themselves in mixed martial arts: they're competing at the highest level of combat on some of the most notable cards in the world.
This past weekend had two nights of action for Harper alumni. On Friday, Will Brooks headlined Titan FC 81 live on UFCfightpass, and on Saturday Clay Guida opened up the UFC's Main Card live on ESPN. 
And the action doesn't stop there, as another double-header is coming up this weekend. This Saturday, Curtis Blaydes will be headlining a UFC Fight Night in Las Vegas live on ESPN+. The very next day, Dominic Gallo will make his 2nd walk on APFC 4 live on Youtube and UFCfightpass. 
Meet the fighters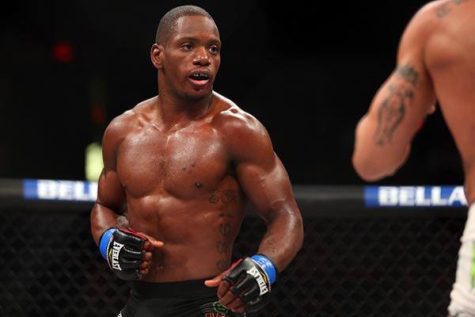 'Ill' Will Brooks is a former All-American football player at Harper and a Bellator MMA Grand Prix Champion, Lightweight Champion and UFC veteran. He secured his 5th win in a row this past Friday as he headlined Titan FC 81, a show for one of the largest regional promotions in North America.   
Brooks, 36, retired after the fight. He finished with a storied record of 25-5-1. In his post-fight interview, he proudly reflected on his journey, thanked God, and stated that "it just didn't feel like I had it," although he had just beaten a scrappy knockout artist from Venezuela where he dominated and finished the fight with slick striking defense and strong takedowns.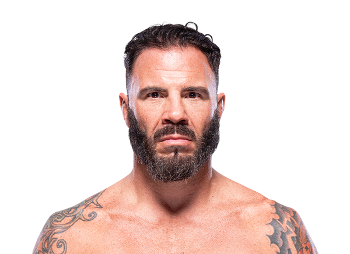 Clay 'The Carpenter' Guida is a UFC hall of famer and former Harper wrestler. He opened up the UFC's Main Card this past Saturday night on ESPN. Although it wasn't the result that Guida wanted, he didn't flinch once as he went the full distance with a talented young fighter Rafa Garcia. 
Guida, 42, faked retirement in the cage by taking off his gloves before saying,  "I tricked you guys, ain't no way I'm walking away yet" on the microphone. The antics didn't go over well with the brass, but the fans loved it as they chanted his name even in defeat. Guida is getting old but still continues to put on the most entertaining fights in the world.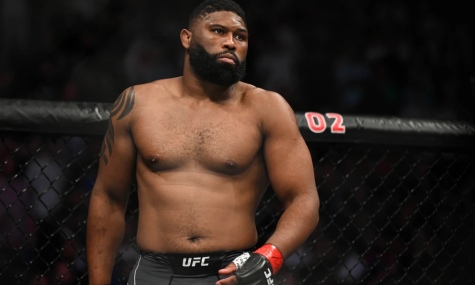 Curtis 'Razor' Blaydes, 2012 NJCAA Wrestling National Champion for Harper, is making another run at the UFC Heavyweight Title, winning his last three fights in the UFC — all against top 10 ranked fighters! On Saturday Blaydes, is facing #3 ranked Sergei Pavlovich to secure his shot at the belt next.
The entire card is broadcasted on ESPN+. The Main Card starts at 6 p.m. CST, which means Blaydes will be making the walk around 8:30-9 p.m.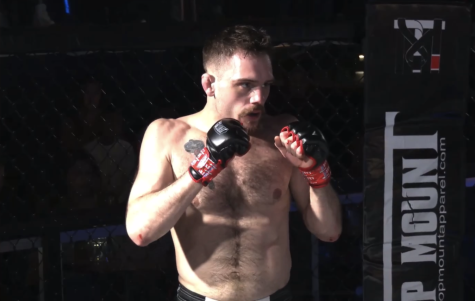 Dominic Gallo, 26, is a former wrestler at Harper. He trains with professionals at Midwest Training center, and has the moldings to become a great fighter. He's making his second ever walk to the cage three months after dominating in his debut this past January. 
On Sunday, Gallo is competing on Anthony Pettis' Fighting Championship 4, a large midwest promotion run by UFC legend Anthony Pettis. The card is taking place in Hammond Indiana. (Only an hour drive from Harper – tickets available here.) 
It will also be broadcasted on UFCfightpass and APFC's Youtube page starting at 3 p.m. CST.
If you missed the fights last weekend, you can always rewatch them on the aforementioned websites… but don't miss the action this weekend!
View Comments (1)