Coping with pet loss
Recently, I lost my pomeranian, Prada. I felt lost and unsure of what I needed to do. 
My biggest concern was what I could do to help my family cope. Losing a pet can be one of the most challenging and confusing experiences a person can go through. As a friend or family member of someone going through loss, there are ways to help.
Oftentimes, pet loss is unexpected. Other times, the pet is in some type of medical care, in which case pet disposal is taken care of by professionals.

However, if the pet is not in a medical setting, it's important to wrap the pet in a towel or blanket and place them somewhere where they are safe from the environment and away from other animals.
Initiate a conversation about how your friend or family member wants to proceed with their pet. This could mean burial, cremation or alternative disposal. This subject isn't easy but is necessary since it is time-sensitive.
If possible, stay with your loved one so they have support and guidance. Their emotions may be inconsistent and difficult to process.
Keep reassuring your loved one that they are doing the best they can. Losing a pet can devastating, and it's important to do whatever you can to support their mental health and emotional stability.
Care packages are a great way to show support and provide your loved one with items that may ease their distress. Care packages may include food, games, reading materials, clothing items and whatever you think will be comforting.
Provide your loved one with meals so they don't need to worry about ordering or making food. They may be overwhelmed, and this is a great way to make sure they're eating. 
Follow up and ask whether they need space or need company while they're grieving. Everyone copes with loss differently, and there is no right way to deal with it. Allow them to communicate their needs to you.
Reassure yourself that you are doing the best you can. Supporting a loved one experiencing loss will have an effect on you and it's important to check in with yourself and understand you are doing everything you can.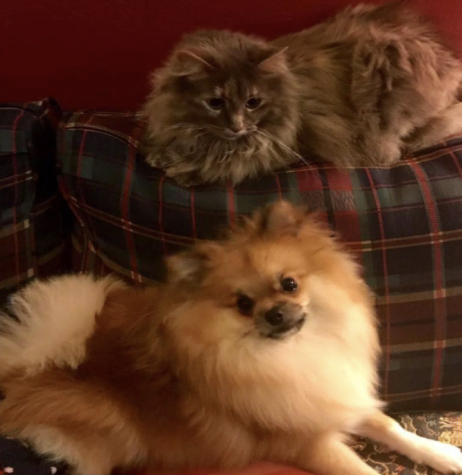 Pet loss takes time to process. There may be a change in routine. There may be a change in behavior and outbursts of emotions from your loved one. The best way to support them is to listen. 
Allow your loved one to go through their experience so they can move on in a healthy way. There is no right way to cope with pet loss, but understanding that there is support around is important as we heal and move on. 
Leave a Comment