The "Revival" of the Harper College Dance Company
Last year, the Harper College Dance Company had their show all ready to go, and they were just four weeks from performing in Harper's Performing Arts Center when the campus closed down due to COVID-19.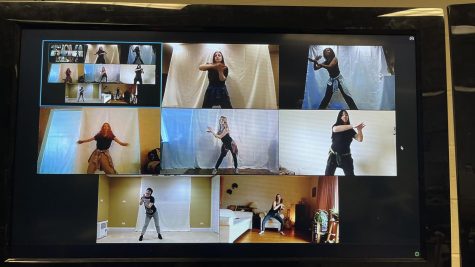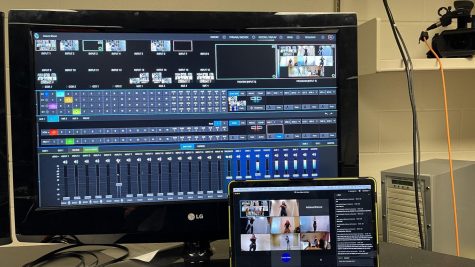 Since they couldn't have their show last year, the company combined dances from last year's show with new dances they choreographed this year into one show. 
In light of this, the dancers decided to title this year's show "Revival" as a way to commemorate their return to performing. 
Harper College Dance Company will have its 40th annual showcase, "Revival," on Friday, May 14 at 7 p.m. It will be pre-recorded and streamed live. 
People will be able to buy the link for $10 per device, and all of the money will be donated to the Harper College Educational Foundation. The link to the show will still be accessible to those who bought it after the show is streamed live. 
All of the dances are student-choreographed in various styles such as contemporary ballet, jazz, hip-hop, and J-pop. Media Technical Director Dave Dluger will record and put together all of the dances and lay the music on top of them. 
Additionally, Dluger will interview each of the student choreographers so that they can share their name, the dance that they choreographed and their personal inspiration. Dluger will record these interviews and place them before each respective dance. 
Coach Victoria Summers said that each of the dances will have its own formation of boxes, and the formations will appear as a checkerboard in which there are spaces in between the boxes. 
According to Summers, this allows the dancers to create a continuity effect in which their movements appear to be traveling more than they actually are.
"So there's the group dancers that are actually moving [one] way in their box, while the other group of dancers is moving [the other] way," Summers said. 
Harper College Dance Company has had to adapt to the virtual environment in order to choreograph their dances. 
According to Coach Kimberly Banner, there are distractions at home during the meetings such as vacuuming and phone calls, and she said that some people have not been as committed as they normally would be. 
In previous years, the dance company had about 35 members, but this year, they are down to 12. 
Banner added that a lack of space has been a boundary the dancers have had to push through.
"For the students, because they don't get to feel going across the floor and doing a whole big leap, they don't have that joy of dancing full out," Banner said.
Summers said that another challenge has been developing camaraderie in an online environment.
"I think being two dimensional and being virtual creates in and of itself its own separation that takes away from the equation of being in person and being a part of something else and team sport," Summers said. 
However, the team has made an effort to bond despite the physical isolation.
For instance, Banner hosted several virtual celebrations for the company, such as a Halloween party, a Christmas party, an ugly sweater contest, gingerbread house wars and a Valentine's Day party. 
In addition, third-year student and Harper College Dance Company captain Calme Brown and second-year student Carly Matthews both note the company's welcoming atmosphere.
Just before his first year at Harper College, Brown attended the Harper College Dance Company showcase in the spring of 2018 and noticed a girl on stage dancing in a wheelchair.
"I was really inspired by how Harper lets anyone join the team regardless of what they can do, and what they can't do," Brown said. 
Matthews also admires the company's inclusivity. According to Matthews, her high school dance team only had a varsity team, and it was difficult to make. She also said that there was a "sisterhood" that she didn't feel like she was a part of.  
However, when she joined Harper College Dance Company, she said she immediately felt welcomed.
"It wasn't this toxic environment of trying to out-compete each other," Matthews said. "It was 'Hi, nice to meet you. We're the Harper Dance Company, we'd love you to join.'"
A Harper student started the Harper College Dance Company 40 years ago. After that student left five years later, Summers took over as coach.
Banner was a dance student of Summers on the Harper College Dance Company, and Summers, after recognizing Banner's leadership qualities and camaraderie with the other students, asked her to join her in coaching the team in 1993.
Summers and Banner started coaching the Harper Pom and Dance Team in 1997. In 2000, since students wanted a cheer program, they added a cheer spirit component to the team and named it the Harper Pom, Dance, and Spirit Team. 
The Harper College Dance Company and Harper Pom, Dance, and Spirit Team are a part of the same program. They are both run by the same coaches, and many students in Harper's dance program are a part of both. 
However, according to Summers and Banner, they are different in that the dance team performs cheer and pom routines, and the dance company choreographs dances in a variety of styles in preparation for their annual showcase. 
Throughout the years, both the company and the team have performed in a variety of settings. 
According to Summers, the Pom, Dance, and Spirit Team went to downtown Chicago in the fall of 2009 to take part in a flashmob for The Oprah Winfrey Show one year. They learned the choreography that Oprah's choreographer posted online for all dancers taking part in the flashmob had to memorize that day, and Harper's dance team was pulled to the front.
They also cheered when a new tutoring section opened at Harper College, and they cheer annually at basketball games, expos and Hullabaloo, Harper's annual activity fair. 
Furthermore, they've performed at fundraisers such as Relay for Life in 2012, and they do community service every year. For a couple of years, they attended Feed My Starving Children to help pack meals that would be donated to families in need.
This year, since they can't do physical community service, their act of service will be donating the proceeds from their showcase to the Harper College Educational Foundation, as mentioned above. 
Students who are interested in joining the Harper College Dance Company and/or Harper Pom, Dance, and Spirit Team can email either Summers at [email protected] or Banner at [email protected]. They could also call Summers at 847-401-5017 or Banner at 815-353-8258.
All in all, Matthews believes that the dance company's effort is worth it despite the challenges of being virtual.
 "No matter how tough it gets, it's not a reason to give up," Matthews said. "We've gone this far, we've worked very hard, and to let this be the thing that stops us — we're not gonna give up." 
Leave a Comment
About the Contributor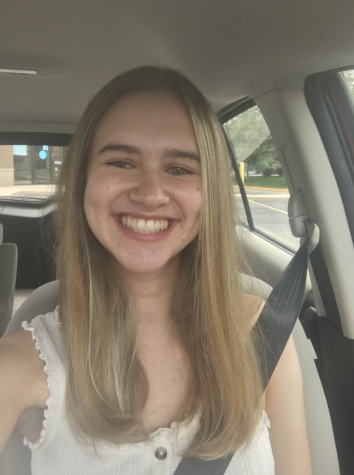 Adriana Briscoe, Staff Writer
Adriana plans on pursuing digital marketing and hopes to become a content or social media marketer. In her free time, she loves to write, dance and listen...