After 7 years of major hype, Xbox fans struggle to get highly-anticipated next generation
The new Xbox Series X/S launched on time but with low supply and high demand,  some "lucky" buyers explain how they scored
As gamers anticipated the release of Microsoft's newest generation consoles, users around the world began to pre-order, wait for online releases, and/or camp outside stores. 
Given the current situation and heightened safety concerns, Best Buy is displaying immense precautionary actions while still maintaining its employee and customer satisfaction. 
Leading his team through the frenzy, Joshua Julian, a manager from Best Buy, began the process and handling of the November 20th early morning pick up for pre-orders by first ensuring the safety and concerns of his team and customers. 
Julian contacted all of the individuals that had pre-ordered a SeriesX/S regarding their pick-up. He updated them on their designated time and notified each person that if they had pre-ordered more than one Xbox, that they would only be receiving one, with a waitlist to receive their second.
"We called the pre-orders and set up appointments for them. Letting them know what to expect and make sure they have all their information to provide for their pick-up," Julian confirmed.
Julian initiated the correct procedures, such as using a system that operated by organizing names and times, to ensure the customers that planned on picking up their pre-ordered Xboxes were given the correct series. 
"Setting up their appointments before store hours gave them a chance where they don't have to wait in line, especially in groups," Julian explained.
However many potential buyers found themselves facing predicaments that led to them not being able to purchase either one of the Xbox Series before the launch. 
After going through multiple different avenues with no luck purchasing the new Xbox Series X, avid gamers Blake Yonan and Kyle Dalton continued to stay up-to-date with local release times and pop up purchases. Continuing to stay connected with Xbox groups on social media, the two were able to find new PSA's and posts about the then-upcoming releases that GameStop, Walmart, BestBuy, and other stores were having.
"It felt great to finally know when I was going to be able to get it," Yonan explained. "They were so hard to find it felt like navigating an underground black market."
Yonan was finally able to get the Xbox Series X after multiple let-downs of sites crashing and booting his console out of his online cart. 
"There's no better indication of how unprepared Sony and Microsoft were for this console cycle than the ongoing restock drama," gaming blogger Giovanni Colantonio explained. "Consoles have been nearly impossible to come by since they launched in November. Securing one involves being online at exactly the right second and beating everyone else to the punch."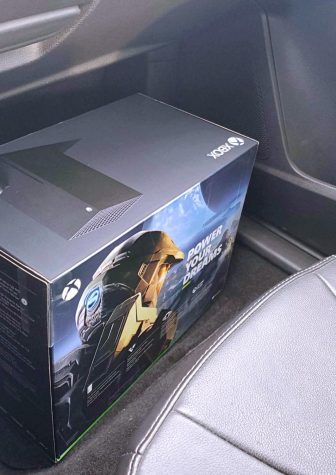 "I know it's tough because they can only supply so many at a time. I was able to manage it but it was a bit of a hassle," Dalton reflected. "I'd say the best thing you can do for yourself if there is such a high demand is monitor sites and have all your information ready before check-out."
As there were two consoles on this recent release, there were many differences of opinions regarding why people picked one or the other. With two-thirds of the sales being the Series X, the data indicates gamers are willing to pay extra for the more robust machine. While the Series S is more compact and sleek, it also harbors lower capacity and doesn't provide as much potential as its big brother which has more terabytes and the ability to still play discs.
"I occasionally still like using my old games that I have on discs only, and [the Series X] has more power such as storage and loading times. Which helps when I want to jump back and forth game to game," Dalton explained.
With the new order of consoles received and reviewed, there were also recommendations of which TV performs better with the new consoles. For many, the appeal of also upgrading their TV drove expectations even higher. 
Dalton and Yonan both followed the trend by also choosing the new TV route and had expectations of the best of the best. 
Dalton said he spent about $2,500 so far on the Xbox Series X and a new TV.
"It's not super necessary but it definitely gives you bang for buck when you put these two things together. I got the LG OLED CX which currently shows the Series X's best potential," Dalton added.
Yonan agreed, "my original TV was a TCL 6 series and while it is a nice TV, it cannot use the Series X to its full potential. My existing TV wouldn't allow me to play games in 120 frames per second or have a variable refresh rate which basically allows for a clearer picture and prevents screen tearing."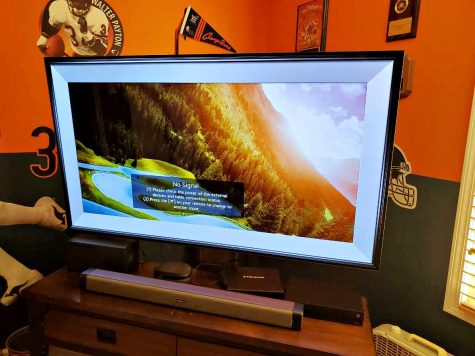 After they set up their new consoles, the two played the games those in their Xbox groups had mentioned showed the best graphics and design. These included Assassins Creed: Valhalla, Red Dead Redemption 2, and Forza Horizon 4. 
With Microsoft not releasing paired games simultaneously with the console, some are left waiting for more experiences to become available with the new generation. 
"While I am happy with what I am playing currently, with a big console release there are usually new games that come out that are only available on that console," Yonan said. "Currently the Series X doesn't have a game like that yet, but there are plenty of them that will be released within the year."
Soon there will be a launch of games optimized for the new Series, including favorites such as Halo: Infinite, Cyberpunk 2077, and Hitman 3.
"I still do feel like I am waiting to fully experience what the Series X is capable of," Yonan said. 
Now that the initial launch is over, it comes down to when Microsoft can ultimately focus on producing more consoles as the demand is still immensely high for its supply. Regardless of the millions of systems already pre-ordered, many potential buyers have still been unable to secure a system.
What may be keeping people still enthusiastic is their loyalty to Microsoft and the continued camaraderie of staying connected with their fellow gamers.
"I know as more games come out I'll be able to experience more. I'm happy with seeing the improvement with the games I love right now," Dalton insisted. "It'll only get better from here.