Class of 2020 graduates in virtual ceremony
Harper College hosted its first ever virtual graduation ceremony in the midst of the COVID-19 pandemic on May 11th, 2020.  The state of Illinois has ordered a shut down of all non-essential gatherings to prevent the virus from spreading, including all graduation ceremonies. 
The virtual ceremony, hosted through Vimeo, began at 11 A.M. and lasted roughly 20 minutes. Attendees had the option to sign in to Vimeo accounts to leave comments in the chat box. 
Speakers included professor Brad Grossman, President Dr. Avis Proctor, President of Student Government Association Farah Khan, executive director of the Motorola Solutions Foundations Monica Mueller, professor Patricia Hamlen and Interim Provost Dr. Maria Coons.
According to the Interim Director of Communications Kimberly Pohl, the ceremony was viewed over 5,400 times in 54 different communities, 34 states and 21 countries. A recording of the  ceremony was put up following the live event. 
"Since it was online, it was really easy for my family and friends to attend," recalls Harper graduate Maria Salouras. "They just had to click a link and it was there on their screens."
In addition to the virtual ceremony, a graduation page was created on Harper's website where graduates were able to create a profile with photos and messages and were able to receive public messages from faculty, friends and loved ones, simulating a virtual yearbook. 
The page also featured videos of  celebrities giving shout outs to Harper's Class of 2020. Celebrities participating included Mandy Moore, Drake Bell, Oscar Nunez, Jerry Harris, Albert Tsai, Kyle Schwarber, Todrick Hall and Paul Konerko. 
"Harper's solution for graduation was as best as it could be given the circumstances,"  stated President of Student Government Association, Farah Khan. Together, Khan and many faulty members worked diligently to prepare this ceremony and make it memorable for the graduates.
There were also more than 2,800 messages left on the graduates' profiles, according to Pohl.
Professor Jeff Przybylo has attended more than 20 graduations throughout his career as Harper Faculty. He said given the times, the solution for a virtual graduation was impressive. 
"I really liked the ability to put up a profile and I was able to go in and actually give a shout out and say congratulations to specific students," Przybylo explained. "This was really a neat interactive way to have a graduation."
But for Salouras and Khan, the overall experience could have been better during the live ceremony. 
"I was a little upset that they didn't even show a running list of names for the graduates," Salouras expressed. "If I saw my name up there it would have been a little more special and feel a little closer to a traditional graduation."
Khan agreed, saying that she too, felt that graduation names should have been called out. 
"I think this is a common thought amongst those who graduated or received certificates," she explained. 
Both Salouras and Przybylo also agreed that the ceremony felt shorter than expected.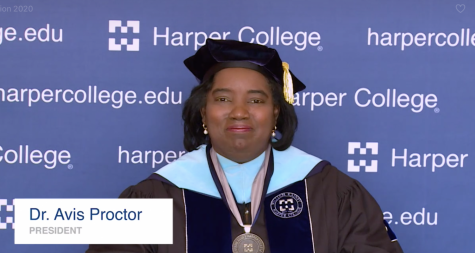 "I think that people had the attention span for a little bit more," Przybylo added. "But I think there were elements of this online graduation that we should keep."
About the Writer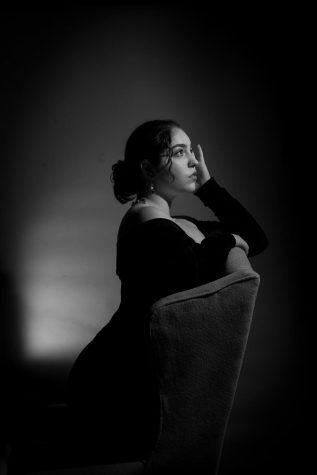 Micaela Gaffo, Reporter
Micaela is majoring in English and hopes to teach the subject at a college level in her future. She also loves art; she is a dancer and photographer along...