Anti-LGBT+ group provokes controversy on campus
Members of Heterosexuals Organized for a Moral Environment (H.O.M.E.), stood in Building A and passed out flyers aiming to educate people on "the uncensored truth about homosexuality." H.O.M.E. is registered as a hate group by the Southern Poverty Law Center. 
Wayne Lela and John McCartney are two spokesmen for H.O.M.E.  who regularly visit community colleges to advocate against homosexuality. They have been coming to Harper's campus for over 10 years.
According to Lela, the LGBT+ Agenda is irrational, it shouldn't exist, and their view is that gay-straight groups are promoting acceptance of an immoral lifestyle.
"We're here to give them a side that we know is being suppressed by the liberal media, by a lot of liberal teachers, and we don't think that's right," Lela said. "We think it's intellectually responsible to look at both sides of an issue before you make up your mind, and a lot of people aren't doing that."
Harper's calendar and events page listed H.O.M.E.'s information table as "Free Speech Events" that took place Nov. 13 and 14.
Despite vocal opposition from students and faculty on campus, the administration claimed that the group is welcome to exercise their freedom of speech. Harper allows for outside groups to come and set up tables and give presentations on campus.
"Harper honors the constitutional rights of all individuals and thrives on the free exchange of ideas," explained Kim Pohl, Harper's Interim Director of Communications. "As a public institution, our policies allow for groups to reserve tables in designated free speech zones." 
Harper student, Mark D'Adamo, who identifies as a heterosexual male,  explained that despite being against the group's message, he was aware of the freedom of speech policies set in place that allowed this group onto campus.  D'Adamo said he spent some time debating the two representatives at the table. 
"They're doing it in the most polite manner. If they were aggressive or rude, if they gave any reason for [administration] to kick them out they would," D'Adamo observed.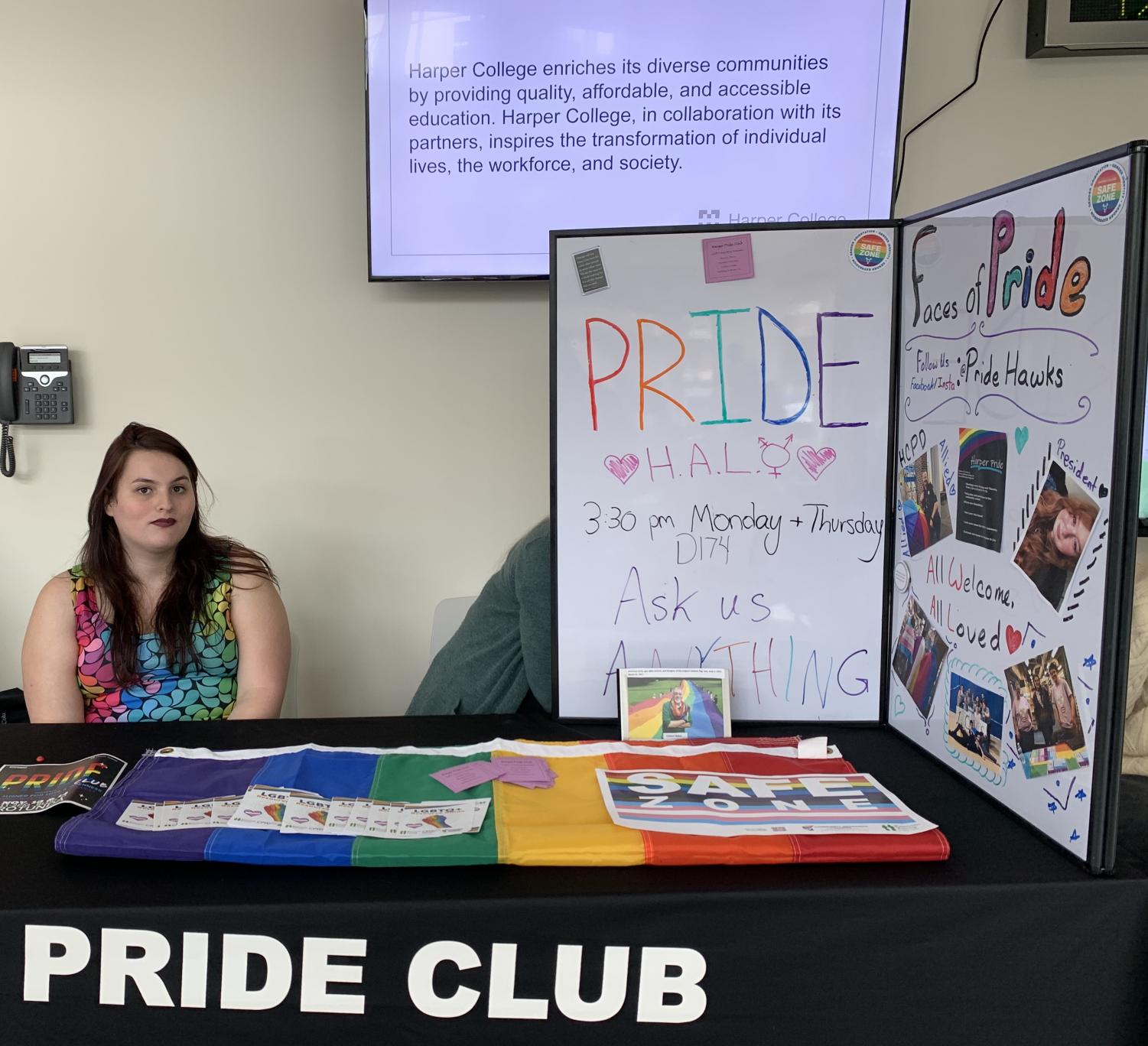 But for many students, including freshman Finnegan Angelos, the school's choice to allow an anti-LGBT+  group on campus felt disrespectful.  
"Why are they here? It's the school's job to keep you safe. When I was witnessing all of that, 'I was like where is my safety?' I'm paying thousands of dollars to come here everyday for an education with the assumption that I will be okay," Angelos shared passionately. "And then to see a table of people slandering and defaming my own people, and the thought that the school allowed them to be here. Freedom of speech bullshit– they are here in my space, And they hate me. Why is that okay?"
Other members of the LGBT+ community shared similar feelings about H.O.M.E.'s presence, but also understood the dilemma the school faces. 
"As much as I very much dislike it, it is a federal law that Harper has to have these free speech areas and that unfortunately does include H.O.M.E.," added president of PRIDE club, Juliana Vercillo.
According to the Chicago Tribune, in 2014 H.O.M.E. settled with Waubonsee Community College after the school prohibited Lela and McCartney from passing out flyers. The settlement earned the group $132,000.
"Public schools pretty much know they have to allow us on campus," Lela added.
Pohl elaborated on such policies, stating that the college can only set parameters they refer to as "time, place, and manner" limits. 
Meanwhile, when Harper's PRIDE club discovered that the H.O.M.E group was going to be on campus on the same day of their scheduled event, they saw it as an opportunity to challenge the group's message with their own.  
 "This [outcome] was the most radiant thing that could have come about this situation," Vercillo described, when explaining the plans behind the PRIDE event. "It's just so cool."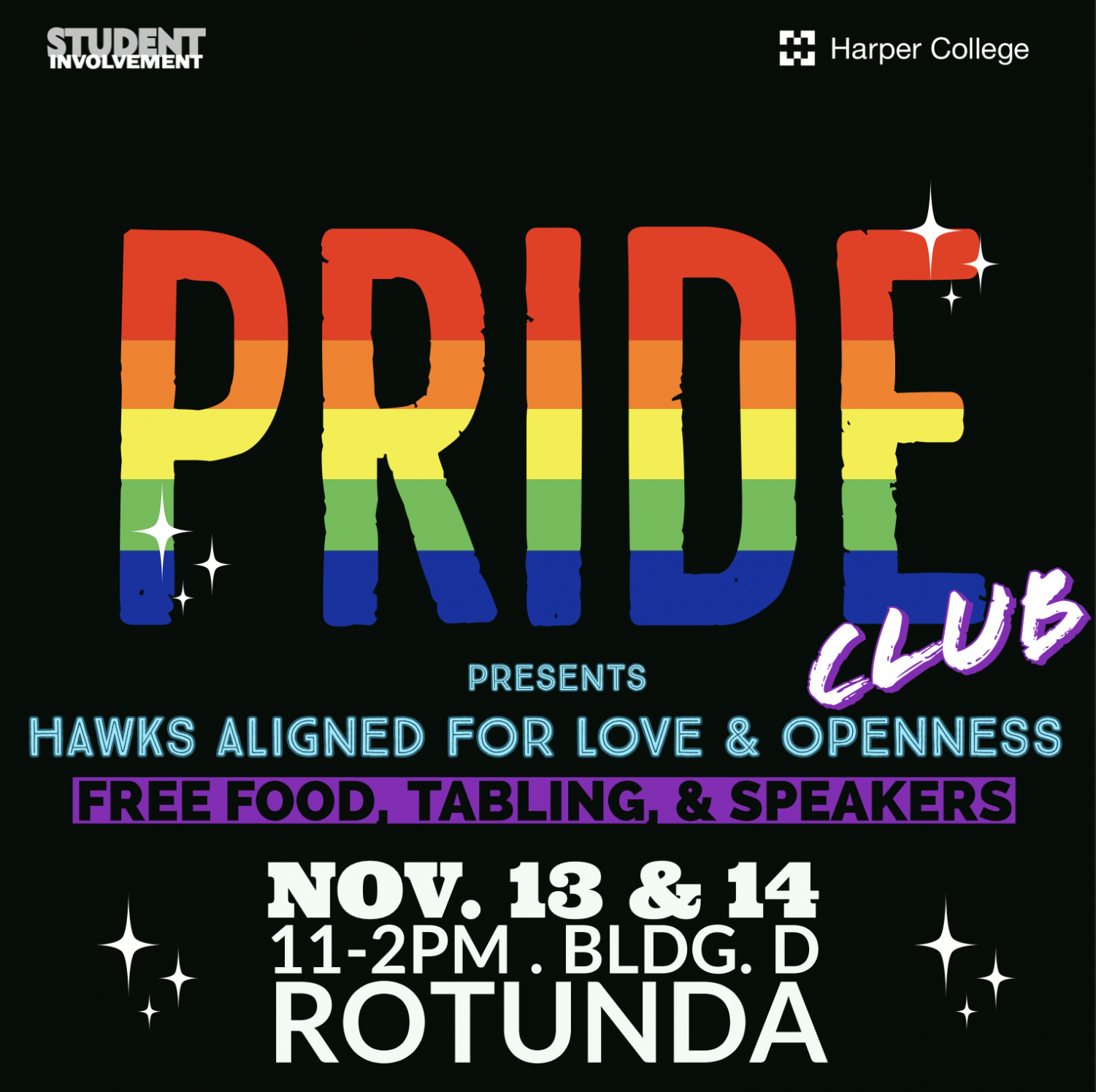 Hawks Aligned for Love and Openness (HALO) was held in the middle of campus in the D Building rotunda, aimed to celebrate acceptance with music, guest speakers, and on-campus resources for the LGBT+ youth.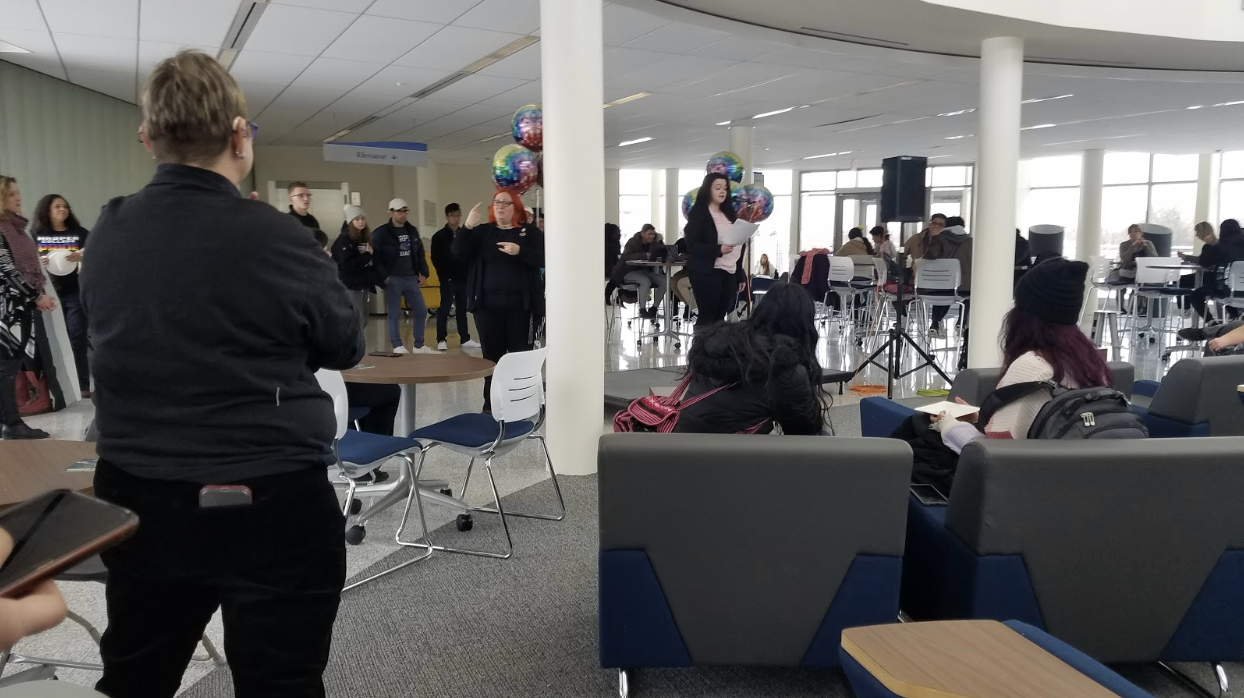 Students, staff, faculty, and members of the administration attended HALO to show their support. While the event was deemed a great success by participants, the controversy is still an issue for students like Angelos,  who remained upset at the presence of H.O.M.E. on campus. 
"I believe in making up your own opinion. We have a right to exchange ideas and express our beliefs freely," Angelos stated.  "…[but] what I have a problem with is when those beliefs upset the safety of the people they're affecting." 
Leave a Comment