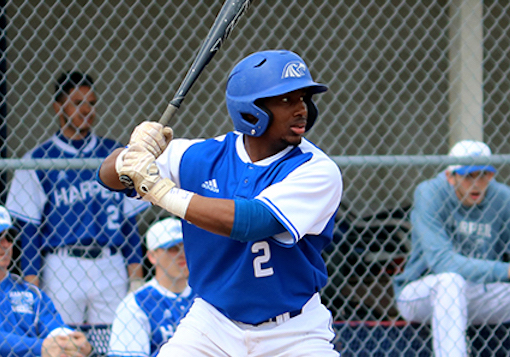 PALATINE- "Pitchers and Catchers report!" and "Carbs for life!" are two sayings that sports fans love to hear come Springtime! Our valiant Harper Hawks athletes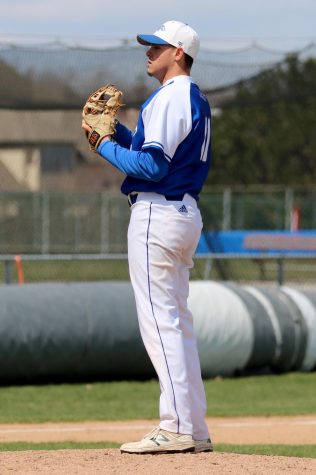 are no different and were more than excited to start their seasons!
However, the inconsistent Chicago forecasts was what our athletes did not want to hear. Despite the crazy snow, Harper sports teams were still able to salvage most of their seasons.
Men's baseball, women's softball, and track & field are just a few of the seasons that began in February and March.
Harper Hawks Baseball began on March 22ndafter several weather cancellations knocked off their first 7 games! The Hawks opened that weekend with 3 games in Vincennes, IN. All 3 games resulted in losses to the Trailblazers by scores of 8-1, 10-0, and 10-5 respectively. The baseball boys went on to lose their next 4 games before getting their first win of the season, coming in the second act of a double header with Illinois Valley College.
Hawks Baseball stands with a 1-4 record in their conference and a 5-22 overall record.
The weather could definitely be a factor in the enormous amount of losses. Their home record (4-7) shows that they faired pretty well at home, however their 15 losses in their 16 away games proves that they did not step up to the plate when it came to being road warriors.
Harper Hawks Baseball have 3 remaining home games on the season: May 3rdand a May 5thdouble-header. They hope to finish with a .500 record at home and look forward to taking that momentum, and better weather, into the summer season!
March 1ststarted off as a busy weekend for Hawks Softball, as they opened their season with the annual N4C Dome Jamboree in Rosemont. The ladies opened the tournament at 9AM in The Dome at the Ballpark. The team played five games over the intense first weekend and fell short in each game. Rock Valley College shut the Hawks out in a 15-0 romp. The Hawks followed that with a 14-1 loss to Joliet Junior College.
The tournament continued on Saturday, March 2nd in which the Hawks dropped two more games 11-3 and 18-2 to College of DuPage and Madison College respectively. Harper would conclude the tournament on Sunday with a 15-4 loss to Triton College. All five games were conference games which means that Harper is now 0-5 on the season which is definitely not the results they were hoping for coming out of this vigorous first weekend.
The ladies were supposed to have a whopping thirty more games in their schedule, but due to weather and scheduling issues with other teams, those have all been cancelled.
Head Coach, and Harper alumni, Scott Plaza lead the team for the fourth year in a row. In 2017, Plaza and his team set a new Harper College record for most wins in a season after winning 19 games and solidifying an 11-6 record at home. This season is one to just put behind him, as they came up short of expectations. Hawks' Softball is looking forward to getting back on the diamond and being stronger than ever in the fall!
While the diamonds were being groomed for opening day, the hurdles and javelins were being set up for our track and field athletes.
Track and Field had already had several meets during the first couple weeks of February a few of which were even in Kenosha, WI. Hawks Men and Women's Track and Field started on the road on February 2ndwhen they competed against University of Wisconsin-Parkside. They even went back to Wisconsin to compete against Carthage College on March 1st.
A thrilling achievement that highlighted the Hawks' track and field season was their rankings in the U.S. Track and Field and Cross-Country Coaches Association, or USTFCCCA for short. Our women's team placed 1st, and our men's team placed 2nd.
If those accolades don't impress you, I encourage you to go check them out yourself next spring; Harper Hawks Track and Field will not disappoint!
The final Harper Hawks Track and Field meet for this spring will actually be the NJCAA Division III National Championship on May 9thin Utica, NY. Good luck to all you Hawks!
The grueling frigid air of winter may still be upon us; it seems as though one weekend is lovely 70-degree days followed by a weekend accompanied by a foot of snow. Harper spring sports is a friendly reminder that sunshine is in the forecast for the near future. Make sure to catch a game, some spring weather, and, most of all, some school spirit before this spring semester melts away!