"Officer Abe." Meet Vernon Risty
You have probably seen him around campus, standing tall with a distinguished beard. Or putting a parking ticket on your car.
And you might have thought: he looks like Abraham Lincoln!
You weren't the only one.
Vernon Risty, 79, or "Vern" as many know him has patrolled the parking lots at Harper College for the past 13 years. When he's not at Harper, Risty can be found working as an Abraham Lincoln presenter.
Despite the chilly weather, Risty said he enjoys both jobs.
"It's good, and I'm outside a lot, usually we'll have the Segways out," Risty said.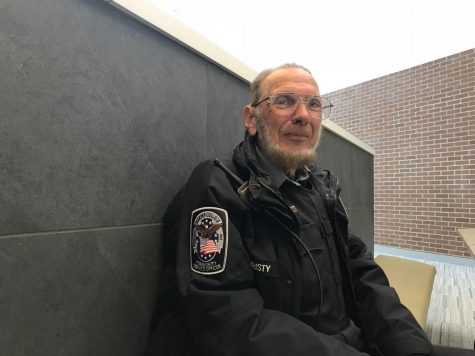 This quiet, smiling parking controller grew up on a farm in South Dakota.
"My wife calls it godforsaken country," Risty joked. "I call it God's country. It's too cold for her. She's from South America."
Risty met his wife during his time helping people in South America.
"We worked with farmers down there, 4H clubs and farmers," Risty explained. "I organized a chicken cooperative and we did a marketing plan for them so that the members could sell their eggs and their meat products and so forth in area stores."
Influenced by his time in South America with the Peace Corps, Risty completed his bachelors in Business Administration with a minor in Spanish from Elmhurst College. He then went on to work for Bell Telephone, and retired from Motorola after close to 11 years with the company.
Then one day, his wife asked him to grow a beard. And Risty did, almost 40 years ago.
Soon after that,  a Lincoln presenter stopped to convince Risty to start doing programs for the kids in schools, because his resemblance to Lincoln was so strong.
For Risty, that top hat fit just right. While Risty's introduction into Lincoln presenting was spontaneous, his appreciation of history and Lincoln's legacy has caused him to amass a personal library of around 70 books relating to Lincoln's life and history. Risty has presented all around the country and at many local schools, libraries and churches.
To keep himself refreshed on the best ways to portray Lincoln, he visits the annual Lincoln Presenters Association conference where Lincoln presenters from around the country gather and participate in Lincoln related events while learning new and improved ways to present Lincoln's story.
Risty began going to Lincoln Presenters Association conferences 25 years ago.
Risty's dedication to the presentation of Lincoln has earned him honors throughout the state, such as cutting the ribbon at an opening for Lincoln display's in South Holland.
Moving towards retirement, Risty has presented less.
"I still do a few parades and three or four Civil War reenactments, but I used to do 40-50 events a year," Risty stated, sipping his coffee. "Not enough people are educated in history, and as the saying goes, those who forget history are doomed to repeat it."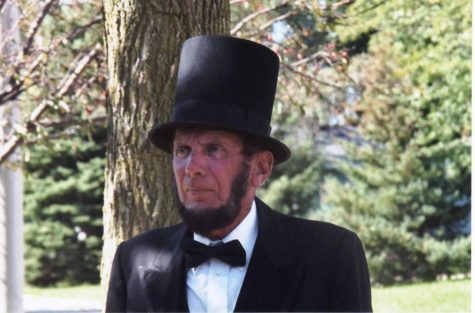 Leave a Comment
About the Contributor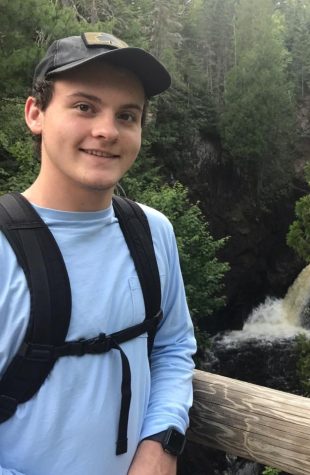 Stephen Jordan, Web Editor, Reporter
Stephen is working on completing his B.A. in Psychology from NIU through Harper's University Center. His superpower would be invisibility.